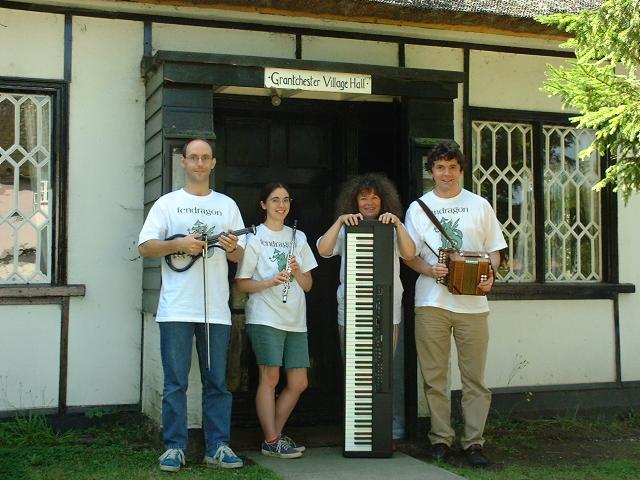 Fendragon
Fendragon were a ceilidh (or barn dance) band based in Cambridge, UK.
Since Mary Humphreys and Anahata retired to Yorkshire in 2017, Fendragon are no longer playing together as a band.
If you are looking for a ceilidh band in the Cambridge area, go to the
contact
page to ask the remaining half of the band about booking an alternative.
Some of the original pages on this site remain as a historical record, though probably not forever.
It was good for the 16 years it lasted...
"All of our friends and family had the most wonderful time and people are raving about the music and dancing - they want a ceilidh at every future event they can think of!"
"The whole evening was a tremendous success mainly thanks to the wonderful show put on by Fendragon."
"We had a SUPER time with you guys on Saturday at our party"
"Those that had been to ceilidhs before thought the way the caller explained the dances so simply and then quickly got everyone started dancing worked really well, and that the music was particularly good."
- see News and Quotes for more.