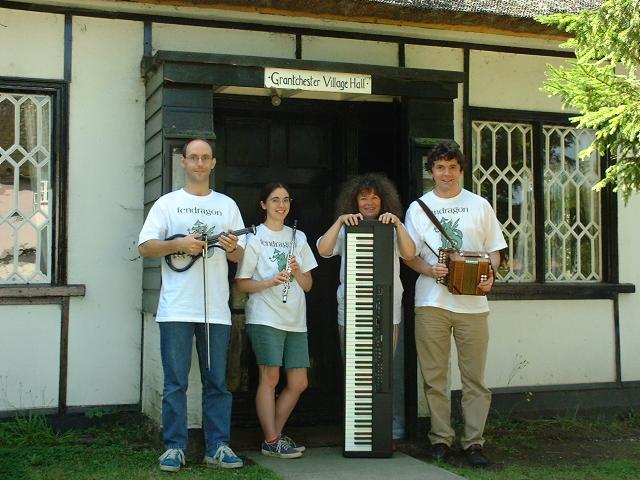 Fendragon
Fendragon are a ceilidh band based in Cambridge, UK, who play traditional English folk music, with some Irish, Scottish, French and American influences.
We are:
more
about the members of the band.
Dave Holland ... fiddle, hurdy gurdy
Gina Holland ... recorder, flute
Anahata ... melodeon, cello
Mary Humphreys ... keyboards, English concertina
The band started when Dave and Gina were the last remaining refugees of an incarnation of the Cambridge Round Band after all the other members had scattered far and wide, and Mary and Anahata had just moved to Cambridge and were looking for some musicians to start a ceilidh band.
We're all experienced dancers, variously with Morris, Molly, North West clog, rapper, French and of course ceilidh dancing. Read more about us individually on the members page.
The band now has a CD of its music
In the past Mary and Anahata have also included Dave and Gina as guest musicians on three of their albums on the WildGoose label.