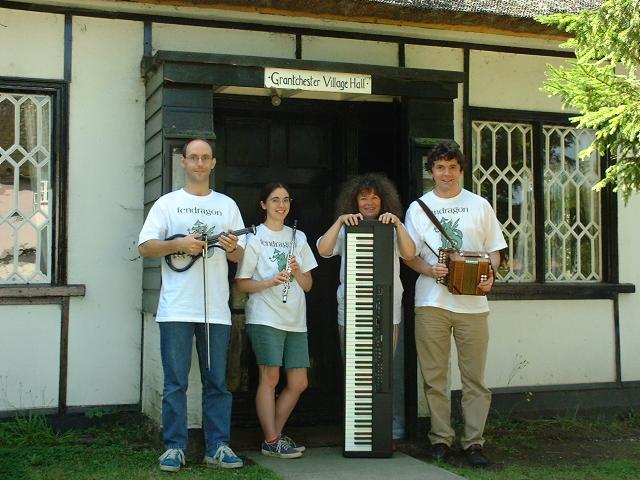 Fendragon
Fendragon are a ceilidh band based in Cambridge, UK, who play traditional English folk music, with some Irish, Scottish, French and American influences.
If you are thinking of having a barn dance or ceilidh for a wedding, birthday party, morris ale, anniversary, office party, fundraiser or any other excuse to have a good time, especially anywhere in Cambridgeshire and the surrounding counties, we are just what you need.
We are:
more
about the members of the band.
Dave Holland ... fiddle, hurdy gurdy
Gina Holland ... recorder, flute
Anahata ... melodeon, cello
Mary Humphreys ... keyboards, English concertina